How to apply clip-in hair extensions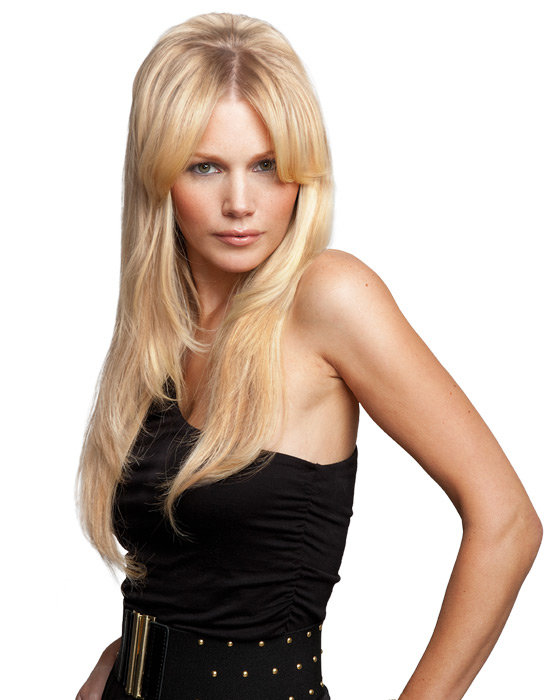 Put an end to lifeless hair. The easy to apply clip-in extensions are fashionable, no-fuss hair enhancers. Can be styled to create extra body, curls or waves.
1. Section hair
Part hair where you wish to add extension and clip top section out of the way.

2. Backcomb
Backcomb gently at the roots to create a secure base.

3. Lightly spray
Apply a fine mist of hairspray to the backcombed roots.

4.Open clips
Comb through extension and open clips, Slide clips onto hair just below the parting and snap shut.

5. Apply extension
Place middle clips first and extend weft around the sides of the head. The weft should lie smoothly.

6. Finished look
Repeat for every new layer required, or apply heat stylers until your desired look is achieved.